Today has been a crazy day for me but I finished a layout today. It was created for 2 challenges for the Curves and Layers challenge I am hosting at Swirlydoos for the month of November and for the Bird is the Word challenge.
This layout was created in honor of my 7th Anniversary this month on Nov 12, 2011. I entitled it "Together" because I know we will be together always and forever.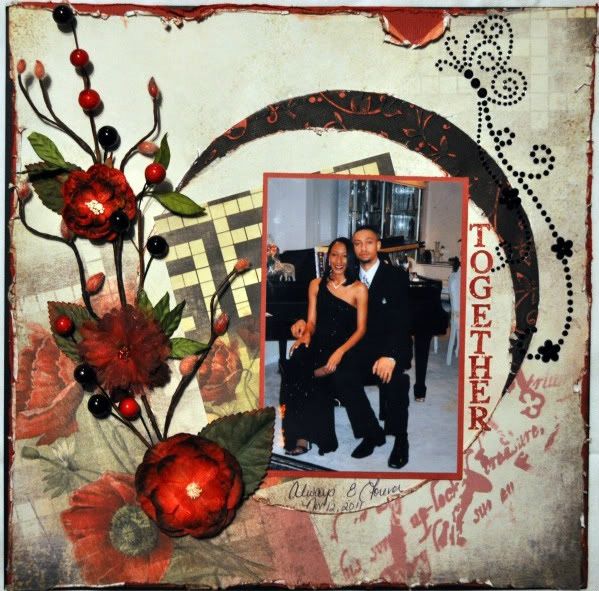 Another short post for me.. I am little upset that I lost my current memory card. I had some special moments on there from Sept and October of my family and babies. And I had all my Sept and Oct layouts on there too. Since I was behind in uploading them on my blog, sb.com and a few other galleries, I was ready to post everything today. Then I realize.. no memory card.
So, I will be back to post my previous layouts and hopefully a new one too.